Change Is Mandatory … Stress Is Optional, Garrison Wynn
Because of sound issues, a short part of Garrison's presentation could not be heard. Here is the information you missed:
Trust is built on the foundation of two things—compassion and competence.
People know you care about them and what's important to them.
That you can do your job.
If they believe those two things, they will trust you pretty quickly!"
The BILT Model: A Win-Win for Businesses and Colleges (Moderator: Ann Beheler, Executive Director, National Convergence Technology Center. Panelists: Chelsea Bray, IT Project Manager, Critical Start, Richardson, TX; Aaron Burciaga, Sr. Director, Analytics & AI, ECS Technology, Leesburg, VA; Shawn Meck, Factory Manager, Progress Rail – A Caterpillar Company, Winston-Salem, NC)
Living and WORKING in a Transformative World (Todd McLees, Founder, Pendio Group and Rethink Ecosystem Hub; Bryan Albrecht, President, Gateway Technical College)
How to Grow From No, Dr. Bennie Lambert, Vice President of Student Success, Lone Star College
ADULT EDUCATION STATE DIRECTORS PANEL
Pursuing Pathways with a Purpose … in Spite of a Pandemic (Moderator: Reecie Stagnolia, Past Chairman, National Association of State Directors of Adult Education [NASDAE]. Panelists: Terese Craig, Associate Vice President, Office of Student Success, Wisconsin Technical College System, Madison, WI; Marilyn Pitzulo, Associate Chief Adult Education, Indiana Department of Workforce Development, Indianapolis, IN; David Walters, State Director of Adult Education, Special Projects, & System Initiatives, Alabama Community College System, Montgomery, AL)
2020: Foresight, Not Hindsight, Josh Davies, The Center for Workforce Ethic, Denver, CO
POST-CONFERENCE PANEL, Managing Work-based Learning in the Age of Social Distancing
Moderator: Jennifer Jirous-Rapp, Senior Analyst, Maher & Maher. Panelists: Barb Chang, Executive Director, CareeerWise New York; Leslie Tomlinson, Executive Director of Grants Development and Strategic Partnerships, Northwest-Shoals Community College; Tyra Copas, Tennessee State Apprenticeship Director, TN Department of Labor and Workforce Development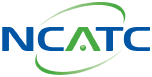 These sessions are presented by members of the National Coalition of Advanced Technology Centers, an association of community and technical colleges and strategic partners that promote advanced technology in economic and workforce development.

These sessions are presented by projects and centers representing the National Science Foundation Advanced Technological Education (NSF ATE) Program.
CAREER COUNSELING, CAREER DEVELOPMENT, AND CAREER ADVISING
Academic Approaches to Career Exploration
Viewers learn how to bridge academics and career exploration, giving teachers tools to address careers in their lessons, and advisors tools to reinforce academic skills while planning postsecondary pathways. Ellen Baxt, Professional Developer, City University of New York, Brooklyn, NY
Community College Student Decision-Making About Academic Programs and IT Careers
This session highlights findings on student decision-making in Information Technology academic and career pathways, what drives those decisions, and how institutional policies and practices impact them. Viewers gain insights on how to advise students in this ever-growing, ever-changing field. Renee Edwards, Senior Researcher, EERC, Rutgers University, Glen Gardner, NJ
Flight Paths for Learners: What We Learned in Our First Few Years
The goal of the Flight Path program is for ALL students to make informed choices about their futures after high school graduation. Each student chooses a career flight path consisting of sequenced core and elective courses. In making those choices, students are guided by partnerships with community businesses and employment data. Michael Wendland, Flight Path Coordinator, Red Wing Public Schools, Red Wing, MN; Cayanne Korder, Student, Red Wing Public Schools, Red Wing, MN
A Freshman Seminar course being taught in Nashville, Tennessee, is helping ninth-graders prepare for success in high school, postsecondary education, and careers. The course helps students learn more about themselves and their interests and aptitudes while learning study skills, life skills, and employability/professional skills and gaining career knowledge. The course is being used by ninth graders at all of the Academies of Nashville. Heather Chalos, Vice President, Alignment Nashville, Nashville, TN
Integrating Leadership Soft Skills into Your CTE Program
Do your students understand the importance of vision, diplomacy, coaching, and team building? These are key aspects of employability skills, or soft skills. Whatever career path they choose, employability skills will help them succeed as leaders. Denise DuBois, Product Manager, Realityworks, Eau Claire, WI
Parent Mindsets: How to Understand and Leverage Parent Beliefs about College and Careers
Parents have a huge influence on student beliefs about career and college readiness, but not all parents are the same. In this session, the presenter identifies the most common parent mindsets and discusses messages that can win parents over to the value of Career Pathways. Hans Meeder, President, National Center for College and Career Transitions (NC3T), Columbia, MD
Rebuild Your Future: Connecting Former Offenders with the Construction Industry
Rebuild Your Future is a community-wide effort to connect justice-involved participants with well-paying jobs with upward mobility in the construction industry. Learn how recruiters have helped by building trusted networks in hard-to-serve communities to reach and influence formerly unserved prospects. Keri Allman, Program Manager, R3 Services, Rowan-Cabarrus Community College, Salisbury, NC; Tashina Mahatha, Account Manager, Rowan-Cabarrus Community College, Salisbury, NC
DESIGNING/DELIVERING PROGRAMS
Apprenticeship: Best Practices and a Path Toward Growth
Trust is key in building apprenticeship programs. To establish trust, every apprenticeship team should endeavor to build strong employer partnerships and rapport with apprentices—in addition to taking the steps necessary to make a DOL Apprenticeship fit within a Community College infrastructure. This presentation defines those steps. Shonda Renee Atwater, Apprenticeship Manager, Metropolitan Community College, Kansas City, MO
Apprenticeships: A Sustainable College Revenue Stream
Colleges have become registered apprenticeship (RA) program sponsors or provide related training instruction for area employer RA programs. Can these endeavors be sustainable in an era of COVID-19-induced college revenue decline? The presenter addresses innovative strategies for using RA programs as sustainable revenue streams. Rebecca Lake, President, Rebecca Lake Consulting, Chicago, IL; formerly Dean, Workforce and Economic Development, William Rainey Harper College, Palatine, IL
Credentialing and Careers in the Bioscience Industry
Careers in bioscience are often overlooked by students in biomedical and biotechnology programs. Yet the knowledge and skill sets integral to bioscience careers are important components of those programs. Viewers of this session learn about bioscience careers, the industry-recognized Biotechnician Assistant Credentialing Exam (BACE), and outcomes that are available to BACE earners. Tamara Mandell, Director, University of Florida, Biotility, Alachua, FL
Critical Steps for Delivering Interactive Technical Training with the Digital Classrooms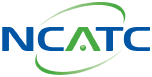 Learn how to build your tool box to design and run a digital classroom. Mastering technology in today's environment with social distancing can be difficult. That is unless you have innovative digital tools to capture your students' attention and help them learn the skills they need to be successful. Kent Powell, North America Sales Manager, Amatrol, Inc., Jeffersonville, IN; Jim Gibson, Director of Training, Amatrol, Inc., Jeffersonville, IN
Grow Your Mind While Losing Your Soil: Using Hydroponics to Bring Engagement and Hands-On Learning
The popularity of trends such as "farm to table," "organic living," and "knowing where your food comes from" signifies the growing importance of the intersection of the fields of plant science, culinary arts, business and marketing, and sustainability. Viewers of this session learn how to use hydroponics in the classroom to teach multiple subjects in those fields. The presentation shows effective ways to engage students in learning CTE concepts. Jamey McIntosh, Product Marketing Manager, Realityworks, Eau Claire, WI
Guided Pathways: A Comprehensive Community-Based Approach from Enrollment to Employment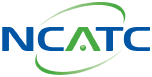 This session focuses on best practices for institutions seeking to align internal and external processes (i.e., K-12, workforce and community-based organizations) to ensure students have clear paths to the programs, skills acquisition, work experience opportunities, and jobs that align with their desired career objectives. Jarlath O'Carroll, CEO, Jobspeaker Inc., San Francisco, CA; Jenni Abbott, Dean, Institutional Effectiveness Strong Workforce, Modesto Junior College, Modesto, CA; Randy Morales, LEAP Project Manager, Cerritos College, Norwalk, CA
Help Wanted: Finding CTE and Training Teachers
States, districts, and schools across the nation are experiencing a shortage of qualified CTE teachers. In this session, the presenter shares tips for attracting new teachers and a tool for preparing them for classroom success. Scott Warren, Director, Making Schools Work, Southern Regional Education Board, Atlanta, GA
How Game-Based Virtual Training Accelerates Essential Skills Learning
In this session, the presenters provide insight and case studies on how using game-based virtual training can accelerate essential skills learning for individuals transitioning into the professional environment. The session utilizes a nationally recognized curriculum to provide tangible tools for upskilling students and professionals during transitions. Chris Laney, Workforce Education Director, CareerSource Suncoast, Bradenton, FL; Blair Bloomston, VP of Development and Partner, Game On Nation, Bradenton, FL
The Human Experience: Career Pathing and Development for Employability
By integrating career exploration and development of soft skills (also known as essential skills), workforce programs can help their clients develop fundamental skills that will enhance their employability and contribute to lifelong success. The Georgia Center for Opportunity has created a model that helps people pursue their choices through career pathing and personalized online and classroom curriculum. This combination of exploration and focused skill development provides a strong foundation for success in career and life. Viewers learn how to create an integrated program model and track its impact. Michael Simpson, CEO & Co-founder, PAIRIN, Denver, CO; Kelsey Underwood, Agile Product Manager, Georgia Center for Opportunity, Peachtree Corners, GA
Innovative Approach to College Credit in High School Gives Early College Access
Representatives of Chippewa Valley Technical College (CVTC) and its high school partners will share information on CVTC's Pre-Nursing, Business Associate Degree and academies, in which students earn degrees while still in high school. The presenters share best practices for implementing career pathway programs that enable students to earn college credits, certifications, and degrees. Viewers acquire resources for duplicating those programs in their communities. Kristel Tavare, Director of PK12 Initiatives, Chippewa Valley Technical College, Eau Claire, WI; Keith Stearns, High School Academy Specialist, Chippewa Valley Technical College, Eau Claire, WI; Laura Volbrecht, School Counselor, Fall Creek High School, Fall Creek, WI
Make Remote Learning Engaging for Students by Focusing on Equity and SEL
For remote teaching to be engaging for all learners, educators must consider the academic, career, and social and emotional learning of their students. This requires savvy lessons that focus on equity, incorporate up-to-date teaching strategies (e.g., edtech with breakout room capabilities, interactive slides), and are social enough for the most digitally connected students. This session provides pro tips, resources, and actionable steps that can help educators level-up their virtual and face-to-face lessons by focusing on equity and SEL (social and emotional learning) in tandem with academics and career pathways. Jorge Valenzuela, Education Coach, Author, and Advocate, Lifelong Learning Defined and Old Dominion University, N Chesterfield, VA
New Career Pathways and Microcredentials in Medical Device Networking, Security, and Manufacturing
Through a grant from the National Science Foundation, St. Petersburg College has developed new pathways in medical device networking, medical device security, and medical device manufacturing and prototyping. In this session new badges and microcredentials for these pathways are presented. Developed by members of the program's advisory board, these credentials enable students to achieve milestones as they work through their academic courses in biomedical engineering technology. Combined with digital portfolios, these badges show earned digital credentials and document evidence of competencies using videos, pictures, and/or written evidence. Brian Bell, Lead Faculty Biomedical Engineering Technology, St. Petersburg College, Tarpon Springs, FL; Lara Sharp, Program Director, St. Petersburg College, Tarpon Springs, FL
Next Generation Workforce Certification: Innovative Tools for Educating Supply Chain Automation Technicians
Based on research by the National Center for Supply Chain Automation, the Manufacturing Skills Standards Council developed three stackable, industry-validated, ISO-accredited certifications for automation technicians. In support of this effort, Amatrol invented "Skill Boss-Logistics," which teaches and validates 100 hands-on skills. Viewers of this session learn about this exciting, innovative, packaged approach to technical skills certification. Steve Harrington, Industry Liaison, National Center for Supply Chain Automation, Norco, CA; Neil Reddy, CEO, Manufacturing Skills Standards Council, Alexandria, VA; Paul Perkins, President, Amatrol, Jeffersonville, IN
Shift from Middle Schoolers Learning about STEM to DOING STEM
SREB has developed 12 Middle Grades STEM projects that schools can use to provide career exploration opportunities for middle grades students. Each project engages students in different STEM careers. Scott Warren, Director, Making Schools Work, Southern Regional Education Board, Atlanta, GA
Strategies for Sustaining Apprenticeship and Pre-apprenticeship Programs in Changing Times
How have states, program sponsors, and other partners sustained pre-apprenticeship and apprenticeship programs during the rapidly evolving economy of 2020? Viewers of this session learn from the presenters' experiences and gain practical ideas for adapting apprenticeships and other work-based learning programs to changing economic conditions. Jennifer Jirous-Rapp, Senior Analyst, Maher & Maher, Washington DC; Gina Wells, Project Director, Apprenticeship Expansion Technical Assistance to States, Senior Analyst, Maher & Maher, Washington DC
Student-to-Workforce Pipeline: Is Your Institution's Future Cloudy?
According to the Global Knowledge Salary Report (2018), people who want to pursue careers in IT must acquire IT cloud skills. But IT decision-makers report having a difficult time finding qualified IT cloud talent. This gap in skills creates an opportunity for educational institutions to infuse cloud computing skills into their courses and programs. AWS Academy provides curriculum and hands-on learning experiences that prepare students for employment in cloud and IT roles. This session shares strategies for creating in-depth project-based learning opportunities and accessing AWS technology, giving a competitive advantage by strengthening academic offerings that lead not only to an academic credential, but also to an industry-recognized cloud computing certification. Viewers learn how to apply curriculum and faculty professional development strategies to leverage funding and create partnerships for broader impact and student success. Viewers are introduced to Miami Dade College's AWS Framework Model. John Lee, Program Manager, Amazon Web Services (AWS) Academy, Seattle, WA; Elodie Billionniere, Associate Professor, Miami Dade College, Miami, FL; Lawrence 'Eric' Meyer, Associate Professor Sr., Miami Dade College, Miami, FL
Teaching the Core Concepts of Sustainability: A Class Model
This session presents a class model for teaching the core concepts of sustainability in secondary and postsecondary CTE programs. Using the globally recognized LEED rating system as a framework, the facilitator leads participants through a sustainability class outline that can be customized to fit multiple age groups and timelines. The curriculum outline, textbook, and free teaching tools are immediately available for classroom use in grades 10-12 and postsecondary. At the end of the course students are prepared to get the LEED Green Associate credential, an industry-recognized credential that increases job readiness. Heather McCombs, Lecturer, University of Wisconsin, Appleton, WI
Teaching Workforce Readiness Skills for Success in a Global Economy
This session explores the workforce readiness skills that are critical for success in today's global economy and examines ways to begin integrating them into the classroom. Information on free professional development tools and resources is shared. Heather Singmaster, Director of CTE, Center for Global Education at Asia Society, New York, NY
Vertical Alignment: K-12 Education to Postsecondary to Industry
This session focuses on building a community of support for STEM education among educators, students, parents, and industry. The Ignite Their Future (ITF) STEM Summer Camp provides an opportunity to expand and strengthen relationships with stakeholders as we invest in the future. Viewers learn from ITF's successes and failures and the opportunities and hurdles faced. Ryan Pitcher, Director of Curriculum and Laboratories, Idaho State University – Energy Systems Technology and Education Center, Pocatello, ID; Katie Leishman, Special Populations Project Coordinator, Center for New Directions, Idaho State University College of Technology, Pocatello, ID
Welding Dual Credit Academies: Connecting Students to Postsecondary Training and Career Opportunities
In 2018, Gateway Technical College secured a grant from the Wisconsin Department of Workforce Development to offer a high school welding academy. Viewers of this session learn about the academy's structure and its connection to Gateway's welding pathway, regional dual credit partnerships, future sustainability plans, and strategies that can be replicated in any pathway. Jaime Spaciel, Director, Career Pathways and Program Effectiveness, Gateway Technical College, Kenosha, WI; Katie Graf, Director, High School Partnerships, Gateway Technical College, Kenosha, WI; Cheryl Kothe, Coordinator of Career & Technical Education / Youth Apprenticeship Coordinator, Kenosha Unified School District, Kenosha, WI
WIOA Innovations: Career Pathways Navigator
Viewers of this session learn how 12 WIOA adult education providers collaborated to staff a Career Pathways Navigator to represent adult education services at the Near West American Job Center (AJC) in Chicago. A representative of the Career Pathways Navigator shares best practices, project management techniques, and data gathered during the collaborative project of transitioning adult learners into Career Pathways and integrating WIOA titles. Robert Guzman, Career Navigator, Chicago Citywide Literacy Coalition, Chicago, IL; Simran Bal, Career Pathways Dept Coordinator, Chicago Citywide Literacy Coalition, Chicago, IL
Workplace Readiness Skills and Middle School Career Interest Development
With a focus on social-emotional learning (SEL), the Career and Technical Education Consortium of States (CTECS) brings forth a new way to cultivate and develop career interests in middle school students. Our new online, module-based content provides the crucial foundation that students will build upon throughout their education, professions, and lives. Viewers of this session will learn how our standards, descriptors, associated vocabulary exercises, and concise, problem-based learning activities allow students to apply SEL fundamentals as they begin to explore career possibilities. Darren Morris, Instructional Designer, CTECS, Decatur, GA
DEVELOPING AND SUSTAINING PARTNERSHIPS
Developing Partnerships in Today's Evolving Supply Chain Technological Environment

Viewers learn how to leverage the NSF's National Center for Supply Chain Automation two-year curriculum model, which provides high school and community college students a pathway to becoming supply chain technicians. The presenters provide links to videos, electronic textbook, white papers, career awareness materials, and emerging technology resources. Ned Young, Professor of Management and MIS, Sinclair Community College, Dayton, OH; Beverly Hilderbrand, National Center for Supply Chain Automation, Rainbow City, AL
Effective Community Convening
When schools and communities work together, everyone benefits. Representing Alignment Nashville, the presenter shares lessons learned from convening broad groups of stakeholders to align resources in support of Metro Nashville Public Schools students and families. Heather Chalos, Vice President, Alignment Nashville, Nashville, TN
Finding and Engaging Employers
One of the biggest challenges in CTE is finding partners to support your work-based learning efforts and drive your advisory board. Fortunately, there are effective partnership development strategies that don't involve those dreaded cold calls. This session will help you find out how you can build the partnerships you've always wanted. Brett Pawlowski, Executive Vice President, National Center for College and Career Transitions, Columbia, MD
Gearing Up for Automotive
Viewers learn how an automotive dealership, a Wisconsin technical college, and a cooperative educational service agency teamed up to create an automotive academy for high school juniors and seniors. The academy is located at local automotive dealerships and taught by automotive service technicians employed by the dealerships. The presenters discuss the unique partnership between the three groups and how stakeholders worked together to create a pathway for high school students to earn college credit, gain real life work experience, and earn a job after both high school and college graduation. Tyler Ludeking, K-12 Relations Specialist, Western Technical College, La Crosse, WI; Chuck Keller, School to Work/Youth Apprenticeship Coordinator, CESA 3, Fennimore, WI
IT Skill Standards: Engaging Employers, Defining Skills, Preparing Students

The Business and Industry Leadership Team (BILT) is a highly successful model for engaging employers and aligning curriculum to workforce needs. The BILT is the centerpiece of a $3.7 million NSF "IT Skill Standards" project grant. Viewers of this session will learn about that project's job skills outcomes and about effective ways to energize existing programs, revive dormant programs, and create new programs. Ann Beheler, Executive Director/PI, National Convergence Technology Center at Collin College, Frisco, TX
Successful Scaling: Strategies to Expand the Capacity and Impact of Your Program

The National CTC has successfully scaled two programs from limited local implementation to broad national scope – a "BILT model" that formalizes curriculum co-leadership between business and educators and a "community of practice" network of college faculty that regularly share know-how. This case study presentation will discuss how lessons learned from scaling these programs can be applied to maximize the reach and capacity of attendee's own projects and programs while minimizing impact on staff and budget. These scaling strategies can work with any technical discipline. Ann Beheler, Executive Director/PI, National Convergence Technology Center, Frisco, TX; Mark Dempsey, Assistant Director, National Convergence Technology Center, Frisco, TX
Take 10! Unleashing the Power of Partnerships in Gwinnett County, Georgia
What happens when you have job vacancies, a training provider, and a target population? That question is being answered by Gwinnett Technical College's Take 10! Program, an initiative of GTC's Adult Education and Continuing Education departments developed in partnership with their WIOA Title I partners and the Atlanta Regional Workforce board. Stephanie Rooks, Vice President of Adult Education; Cher Brister, Director, Green Technologies; Michael O'Neal, Coordinator, Integrated Education and Training, Gwinnett Technical College, Lawrenceville, GA
Toyota and Three Gibson County School Systems Team Up to Build Manufacturing Academy
There is no single "right" way when it comes to building and sustaining career pathway partnerships. Every partnership's blend of employers, educators, leaders, convening teams, and community partners is unique. The Indiana Manufacturing Competitiveness Center (IN-MaC) facilitates partnership building by working with all participating entities. In this session, the presenters share the process, lessons learned, and outcomes of an initiative in which Toyota Motor Manufacturing Indiana, Inc. (TMMI) and three Gibson County School Corporations came together to build a manufacturing career pathway partnership named 4T Academy. Viewers learn about the essential components of successful pathway partnerships and acquire tools that will enable them to begin building their own. Alisa Deck, Senior Program Manager, Indiana Manufacturing Competitiveness Center (IN-MaC), Purdue University, Greensburg, IN; Sarah Young-Niemeier, Training Manager, Toyota Motor Manufacturing Indiana, Inc., Princeton, IN
WORKFORCE/ECONOMIC DEVELOPMENT
Building a Sustainable Funding Model for the Manufacturing Talent Pipeline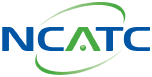 Grants come and grants go, but how do you build a truly sustainable talent development program to support the manufacturing sector? Learn about the North Carolina Manufacturing Institute (NCMI) and its now five-year history as a fully self-funded manufacturing skills training and certification program. Learn how NCMI engages over 50 employer investors to fund their future workers' training. Craig Lamb, VP, Corporate & Continuing Education, Rowan-Cabarrus Community College, Salisbury, NC; David Hollars, Executive Director, Centralina Workforce Development Board, Charlotte, NC
Developing Internal Talent Through Leadership Assessment Centers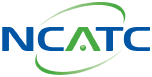 Developing and retaining people resources within organizations create opportunities to leverage talent as a strategic advantage. Effective use of leadership assessment centers is a means to identify and retain future leaders while creating customized roadmaps that identify development paths to success. Louis Gerst, Practice Leader, Strategic Talent Development, Workforce Solutions Group, St. Louis Community College, Bridgeton, MO
Enabling Inclusive and Equitable Allied Health Career Pathways at Scale
The need for allied health talent pipelines has never been greater, but the COVID-19 crisis has added to the complexity of creating allied health career pathways. Voxy and Futuro Health have teamed up with other partners to address this challenge by creating personalized, adaptive on-ramps into allied health career training programs at scale for English language learners and incumbent workers. Katie Nielson, Chief Education Officer, Voxy, New York, NY; Van Ton-Quinlivan, Chief Executive Officer, Futuro Health, Sacramento, CA
Improving Quality Management Implementation Through Workforce Training and Development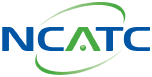 The presenter shares information on the development and delivery of programs designed to prepare unemployed, underemployed, and incumbent workers to take American Society for Quality certification exams. Viewers learn about full-time training programs for job seekers and about adaptation of schedules and curriculum for employer-specific incumbent worker training. John Henshaw, Dean, Workforce Development, Mount Wachusett Community College, Devens, MA
Open for Business: Missouri's Show-Me Strong Recovery Plan
Open for Business: Missouri's Show-Me Recovery Plan includes an integrated approach that leverages key resources to support a successful, strong, and sustainable recovery from the challenges presented by the COVID-19 pandemic. By leveraging data and labor market intelligence the state has been able to take a strategic approach by: identifying, developing, and implementing direct industry support resources; identifying and creating opportunities for individuals to reskill and upskill in order to fulfill emerging workforce gaps; and informing programming and programming strategies within educational systems. Veronica Gielazauskas, Assistant Commissioner for Performance & Strategy, Missouri Department of Higher Education & Workforce Development, Jefferson City, MO; Mardy Leathers, Director of Workforce Development and Executive Director Missouri Workforce Development Board, Missouri Department of Higher Education & Workforce Development, Jefferson City, MO; Kristie Davis, Director of Missouri One Start, Missouri Department of Economic Development, Jefferson City, MO; Amanda Sizemore, Assistant Vice President, Corporate & Community Development, St. Charles Community College, Cottleville, MO
reMAke 4.0: A revolution in MAKING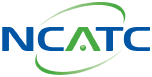 Come learn about the overall development of the reMAke consortia model and the work being done statewide including a 5-year strategic plan. Also discussed will be branding and messaging, recruitment, training, and job placement. Kelley French, Deputy Director, MASSHIRE North Central Workforce Board, Leominster, MA; Anthony Wilson, reMAke Program Manager, MASSHIRE North Central Workforce Board, Leominster, MA; Jason Walker, Advanced Manufacturing Program Specialist, reMAke 4.0, Quinsigamond Community College, Worcester, MA
The Challenge of the Continuously Overlapping Venn Diagram of Technical Disciplines
In the beginning … there were distinct technical disciplines: physics, chemistry, biology, electrical engineering, mechanical engineering, and so on. The natural divisions between those disciplines used to be crystal clear, but now they are getting more obscure every year. This increasing overlapping and integration of disciplines presents a challenge to students, educators, administrators, and employers. The presenter uses nanotechnology—the ability to observe, study, and manipulate material at the atomic level—as an example of forces impacting this continuous overlapping of technical disciplines. Topics include the history and impact of this phenomenon, along with challenges and possible solutions. Deb Newberry, CEO, Newberry Technology Associates, Burnsville, MN
Collaborating, Connecting, and Learning through Virtual Solutions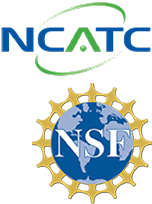 NCAT and CA2VES are NSF-funded centers that provide technology and curriculum resources supporting digital learning solutions such as high-impact, hands-on virtual reality; 3D visualizations; computer-enhanced teaching techniques; and hands-on laboratory experiences. These kinds of solutions help to create student-centered, contextual, authentic learning experiences. Mark Gill, Visualization Engineer and NCAT Senior Personnel, St Cloud State University VizLab and National Center for Autonomous Technologies, St Cloud, MN; Kapil Chalil Madathil, Director of Technical Operations, Clemson University Center for Workforce Development, Clemson, SC
Demystifying the Mystery of Matching Algorithms
Companies frequently mention the use of "algorithms" in their documentation and marketing pitches, but what does that really mean? This session explains algorithms in easy-to-understand terms. Viewers gain the knowledge to guide decision-makers and speak to vendors with confidence. Dan Hawthorne, Director of I/O Psychology, PAIRIN, Denver, CO
Preparing Technicians for the Future of Work
The Future of Work is bringing rapid changes that will directly affect the technician workforce and the community college programs that produce them. Learn how a National Science Foundation project is creating cross-disciplinary instructional resources and virtual seminars to help colleges better prepare their students for technology transformation and workplace shifts. Ann-Claire Anderson, Vice President, Center for Occupational Research and Development (CORD), Waco, TX
Reimagining the Future of Work: XPRIZE Rapid Reskilling Competition
The XPRIZE Rapid Reskilling Competition seeks teams of competitors to develop novel solutions to the reskilling, training, and retention of workers in today's high-technology, pandemic-impacted workplace. Viewers learn about XPRIZE's vision for the Future of Work and how they can participate in the competition. Monica Groves, Project Manager, Prize Operations, XPRIZE, Culver City, CA
The Technician Skills Gap in the Emerging Connected and Automated Vehicle Industry
The emerging connected and automated vehicle (CAV) industry is facing a critical technician skills gap. The presenter addresses the growing skills gap and discusses partnerships between Macomb Community College and industry. Macomb is developing programs to upgrade the skill sets of technicians and create a pathway to mid-skill technician employment. Benigno Cruz, Director, Center for Advanced Automotive Technology, Macomb Community College, Warren, MI