National Career Pathways Network
Don't miss these opportunities to enhance your professional skills.
Career Pathways Leadership (CPL) Certification Institutes​
If you are involved in career technical education, adult education, counseling, corrections, or workforce development and your duties have expanded to include Career Pathways, we invite you and your team to attend our Career Pathways Leadership (CPL) Certification Institutes. The winter 2024 institutes will be held Feb 22 and 23 at the CCSD Family Support Center in Las Vegas, Nevada.

Registration for the Leadership Development Academy (LDA) Is Open
The LDA is a year-long professional development program designed to help career pathways practitioners develop leadership skills that will equip them to better serve the broader goals of their institutions, communities, and stakeholders. Participants typically include, but are not limited to, Career Pathways coordinators, CTE and adult education practitioners, occupational deans, workforce development personnel, administrators, and counselors.


NCPN's activities serve secondary, postsecondary, adult, and correctional education; workforce and economic development; and workforce investment boards, community-based organizations, and employers.

Through conferences, workshops, and publications, NCPN facilitates the exchange of promising practices and innovations and assists educators and their partners in planning, implementing, evaluating, and improving Career Pathways.

NCPN connects people and resources, provides leadership and professional development, and facilitates the discovery of solutions through partnering at local, state, and national levels.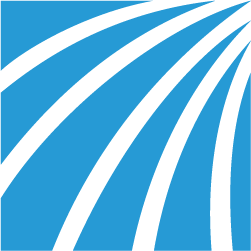 Pathway Perspectives
The online journal of the National Career Pathways Network
Pathways Perspectives is a platform for secondary and postsecondary educators, adult educators, college and career navigators, workforce development professionals, and employers whose work aligns with career pathways, career and technical education, STEM education, and related fields.
Recent Items from NCPN and Our Affiliates ...