Dr Kevin J Fleming
Thursday, November 4, Noon EDT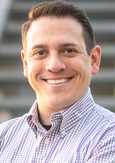 Dr Kevin J Fleming
is an educator, national speaker, entrepreneur, and author. He has dedicated 20+ years to changing the dialog around eliminating the skills gap, helping students secure a competitive advantage while equipping their potential, and guiding students to identify and pursue their purpose on purpose.
To support this dialog he has produced multiple, viral animation videos including Success in the New Economy, has written three books including the bestseller (Re)Defining the Goal, has elevated career and technical education (CTE) programs nationally via inspirational professional development, and has secured/managed over $75 million to advance economic and educational opportunity.
Dr. Fleming currently leads the Planning and Development unit as a Vice President at Norco College (part of Riverside Community College District, CA), having previously supported over 40 CTE programs as well as multiple state and federal grants as a dean of instruction.