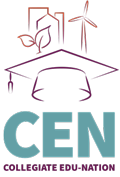 In the ever-evolving landscape of education, the term "artificial intelligence" (AI) has become increasingly prevalent. AI, in its simplest form, refers to computer systems that can perform tasks typically requiring human intelligence. In this article, we will explore how AI can benefit rural classrooms, its practical applications, and recommendations for educators to embrace this technology responsibly.
A Digital Assistant for Rural Educators
Imagine having a digital assistant that can adapt, learn, and assist with various aspects of teaching. This is what AI offers educators—a valuable ally in the classroom. But how can rural classrooms leverage AI effectively?
Rural classrooms hold immense potential for AI integration, but they also face unique challenges. The concern is that as technology advances, rural schools may be left behind. However, by embracing AI, these classrooms can bridge educational gaps and better prepare students for the future workforce.
For rural teachers who may be the sole grade level and content expert in their school, AI can provide a lifeline of resources and collaboration opportunities. AI platforms can offer access to a wealth of educational materials, lesson plans, and best practices from educators around the world. These resources empower rural teachers to provide high-quality education despite their isolated environments.
In rural educational settings, it's not just educators who wear many hats. Administrators often find themselves juggling multiple roles as well. AI can offer valuable support by automating administrative tasks such as record-keeping, scheduling, and data analysis. This frees up time and mental bandwidth, allowing educators and administrators to focus on what truly matters: providing quality education and fostering a positive learning environment for their students. AI becomes an essential partner in the collective effort to ensure that rural education remains effective, efficient, and accessible to all.
Practical Examples for Educators
One valuable resource for educators looking to harness the power of AI is OpenAI.com. Here are a few practical examples of how AI can enhance teaching using free resources:
Lesson Planning: AI can swiftly generate tailored lesson plans, saving educators valuable time and ensuring curriculum alignment.
Grading and Rubric Design: Streamline grading processes with AI-assisted rubric design and automated grading.
Personalized Education Plans: AI can create individualized learning plans, catering to each student's unique needs.
Efficient Communication: Automate routine email responses, streamline communication, and even generate engaging newsletter content.
Scheduling and Beyond: Simplify scheduling tasks, develop behavior management strategies, and even receive assistance in grant application writing.
Understanding the art of prompt engineering is pivotal to guaranteeing that AI grasps requests with precision. To aid educators in harnessing this tool effectively, organizations like ISTE and Google provide free classes. These courses encompass not only prompt engineering but also delve into the ethical dimensions of AI, equipping educators with the skills to enhance student engagement and maximize learning potential.
Rural Districts Leading by Example
CEN has been at the forefront of reshaping education in rural areas by aligning their P-20 System model with a future-focused approach. Their vision revolves around cultivating strong core academics while emphasizing age-appropriate research projects that foster critical thinking, collaboration, creativity, and communication skills. With high expectations for all students, the goal is to prepare rural learners for high-wage, high-demand careers by equipping them with degrees and certifications that align with real-world workforce needs.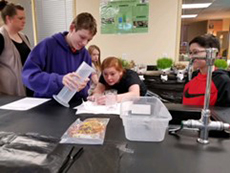 To bring this vision to life, CEN has taken significant strides in incorporating AI into their educational framework. They've established a comprehensive yearlong training program designed for district and campus leaders, as well as instructional coaches. This training program empowers educational leaders with the knowledge and tools to effectively integrate AI into classrooms, enhancing teaching methods and further advancing the future-focused education model championed by CEN. Through this holistic approach, the organization is working tirelessly to ensure rural students have the skills and opportunities to thrive in tomorrow's workforce.
Today's manufacturing education features classroom, lab, and on-the-job training. Here students train on a didactic modular production system (MPS).
Floydada Collegiate ISD, a Collegiate Edu-Nation (CEN) Model District nestled in the heart of the Texas Panhandle, embarked on an innovative journey to equip all of their teachers with the practical skills to harness the power of AI. Recognizing the immense potential of AI in enhancing time management and student engagement, the school district invested in training programs for their teachers and administrators. These programs not only honed educators' abilities in utilizing AI tools for streamlined time management but also empowered them to design age-appropriate research projects tailored to their community's agriculture systems.
Recommendation: Explore and Experiment
Educators should explore AI options and experiment with various tools to find the best options to reduce time in administrative tasks while expanding time for areas AI will not replace: future-focused skills, relationships building, and critical conversations. AI is a versatile tool, and educators should feel empowered to discover what aligns best with their teaching style and classroom needs. Trying free trials of AI tools is a great starting point.
Just Try It!
Rural educators should explore AI options and engage in discussions about ethical AI use with their students. It's essential to establish accessible policies and procedures that promote ethical and effective AI utilization. By embracing AI responsibly, educators can better prepare students for tomorrow's workforce while enhancing their teaching practices of today.
AI is not a replacement for educators. It's a powerful tool that empowers them to excel. In the ever-evolving landscape of education, AI ensures that rural classrooms remain at the forefront of innovation.